Sophia Jewel - Alone And Frisky
Posted - April 13, 2013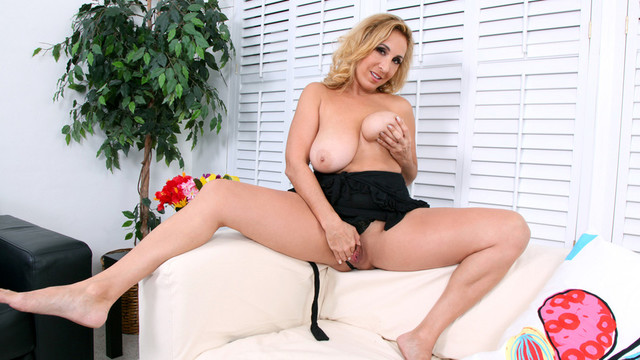 42 year old Sophia Jewel is careful to wear clothes that let her free her big boobs quickly for a quick fondle. Her black dress definitely fits that bill, letting this hot mama spill out her all natural tits before she slides up the miniskirt and pulls down her thong to get to her slick shaved pussy. With the help of her fingers, this horny cougar is soon her way to a moan-inducing orgasm.
»»» End «««
Leyla - Just Taking A Break
Posted - April 11, 2013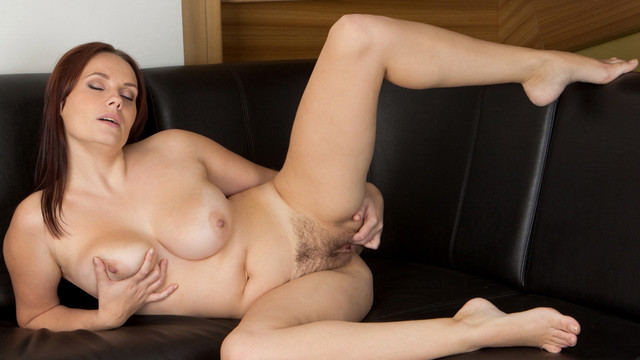 34 year old housewife Leyla is in charge of gardening at home, but somehow she can't look at her big bush without feeling the urge to touch her own hairy mound. Lounging on the couch and fondling her hanging tits, Leyla enjoys stripping down to her bare skin and then showing off her pink pussy. Her twat is soaking wet with her juices as she sinks her fingers in deep to give herself a good hard finger fuck.
»»» End «««
Nikkii G - Blonde Hair Blue Eyes
Posted - April 9, 2013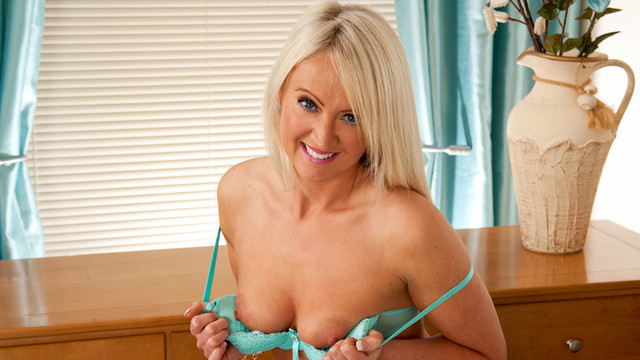 Nikkii G is a tanned toned sex goddess who owns her own business and therefore sets her own dress code. Favoring short skirts and revealing tops, this bronze milf enjoys taking time out during the day and stripping down to just her lingerie and run her hands all over her soft smooth skin. While she is naked, Nikkii teases her all natural boobs and plucks at her diamond hard nipples as she writhes around on the couch in her office and moans in pleasure.
»»» End «««
Leyla - Evening Pleasure
Posted - April 7, 2013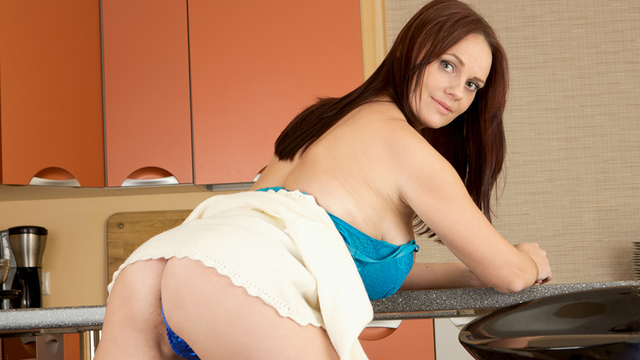 Staying at home all day waiting for her husband and kids to return can be boring, but 34 year old milf Leyla knows how to pass the time. After finishing her coffee she climbs onto the kitchen table and slips out of her clothes one piece at a time. She grows hornier as she fondles her all natural big tits and diamond hard nipples, and by the time she unveils her hairy twat she is creamy and ready for a good pussy fingering.
»»» End «««
Charlie Z - Scottish Pussy Play
Posted - April 5, 2013

29 year old Charlie Z may look like an elegant lady when she dresses in fine clothes, but this hot milf has the heart of a sexual deviant! Even when she is dressed for a nice function this hot number can't help excusing herself to an unused room and pulling her panties to the side so that she can tease her tender shaved pussy. Things escalate quickly, and soon Charlie is half-naked and moaning like crazy as she makes herself at home on her friend's couch and loses herself in her pleasurable touches.
»»» End «««
Victoria Blossom - She Likes This Toy
Posted - April 3, 2013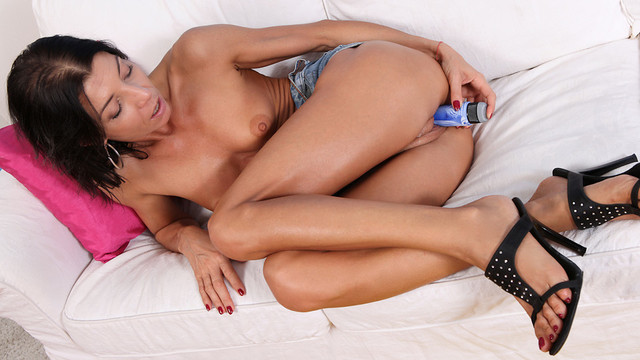 When 38 year old Victoria Blossom knows her husband is on the way home, this hot cougar likes to make sure that she is turned on and ready for a good fuck as soon as he walks in the door! She slips out of her clothes one piece at a time, taking a few moments here and there to thumb her hard big nipples and to finger her shaved twat. The coup de grace is when Victoria gets intimate with her vibrator, buzzing herself towards the first of what she hopes will be many orgasms.
»»» End «««
Sophia Jewel - Hardcore
Posted - April 2, 2013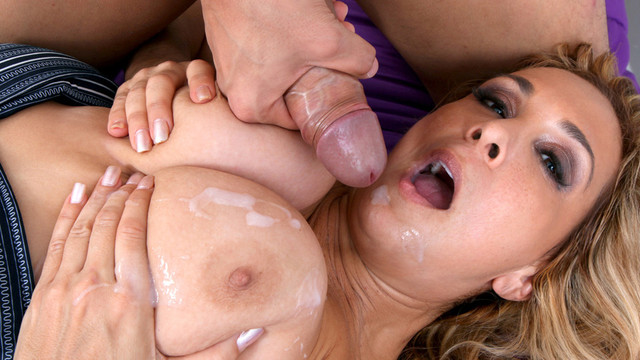 Sophia Jewel is an all American babe with a set of jugs that no man can keep his hands off of! When Sophia lures her man into a nearby bedroom and entices him with a long sexy blowjob, it's not surprising that the next step is spectacular sex! The lovers switch through a variety of positions, enjoying a lazy afternoon of raunchy fucking.
»»» End «««
Lily - Water Stimulation
Posted - April 1, 2013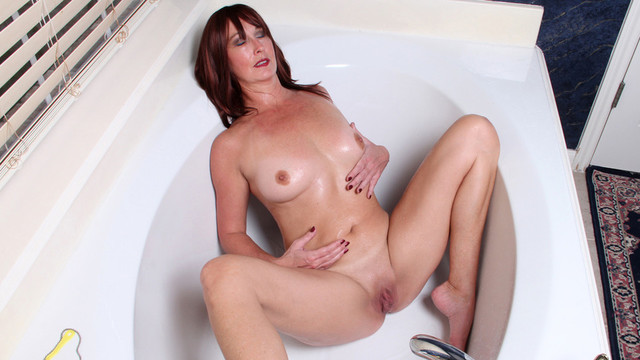 After a long day at the office, redheaded milf Lily can't wait to get home and step into a hot bath to relax. Her medium boobs sway as she steps into the tub and sits on the side, playing with her bald twat lips and easing herself into the water. Once she is submerged, she settles in for an extended pussy play session where she uses her fingers and water running from the faucet to pleasure her wet needy cunt.
»»» End «««