Victoria Blossom - Mature Sex Fiend
Posted - March 14, 2013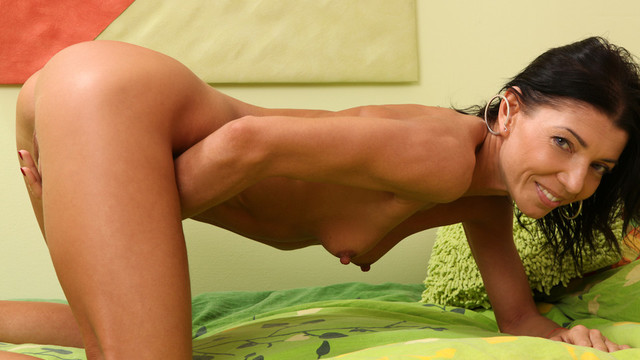 If there's one thing Slovakian beauty Victoria Blossom can't stand, it's the thought of losing her glowing tan. Dressed in a skimpy bikini from sunning in her back yard, Victoria returns inside sweaty and horny from the warmth. As she slips out of her bikini, Victoria can't help touching her tender tits or her slick shaved pussy until she's hotter than ever. She tries to cool down by dousing herself with some bottled water, but in the end the liquid simply lubes the way for Victoria's eager fingers.
»»» End «««
Lily - Hidden Toy Surprise
Posted - March 13, 2013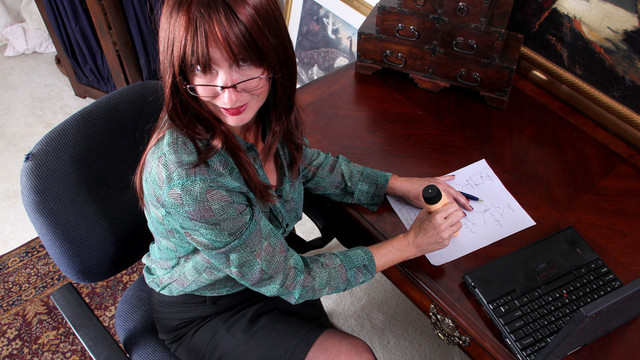 45 year old Lily from Montana works at an accounting firm, and she practically lives to seduce her boss. Wearing revealing, easy-access clothes to work has become the norm for this sensual milf. Any time her boss wants to have a go, Lily can bare her all natural tits and her sweet shaved pussy in just a few seconds! Just thinking about potential pleasure gets Lily hot and horny for a morning masturbation session with her favorite toy before heading in to the office.
»»» End «««
Charlie Z - Evening Unwind
Posted - March 12, 2013

29 year old Charlie Z is a blonde beauty with perfect enhanced breasts that she loves to show off. Wearing a sheer bra and panty set, thigh high stockings, and a robe, Charlie settles in for a night of fun and self-pleasure as she removes just enough pieces of her skimpy lingerie to access her perfect tits and her horny shaved pussy.
»»» End «««
Naomi Xxx - Ready For A Night Out
Posted - March 11, 2013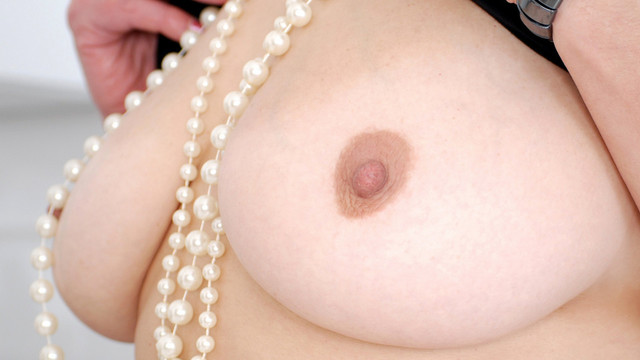 British babe Naomi Xxx is all about taking whatever pleasure her body craves whenever the mood takes her. Dressed in a sexy black dress, Naomi is dressed for the part of seduction as her hands begin to wander the soft fabric encasing her thick body. Soon the dress comes off, revealing that this buxom granny is not wearing a bra to contain her big hanging tits.
»»» End «««
Sophie Kaye - Ready To Service You
Posted - March 9, 2013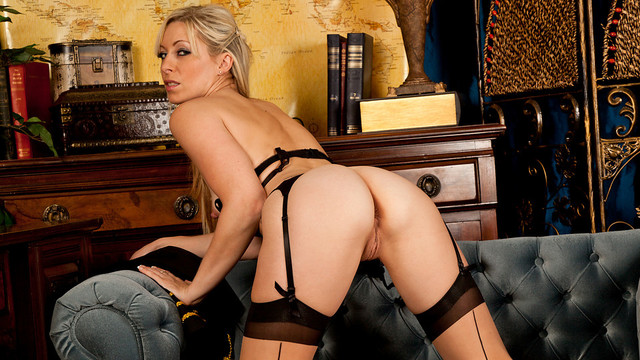 Sophie Kay is an adventurous all-natural milf who loves to dress up and role play. This horny housewife is so turned on by her tight-fighting uniform that she can't stop herself from losing her shirt and playing with her little boobs and her big hard nipples. Slipping her sheer panties aside, she massages her curvaceous ass and then satisfies her slippery snatch.
»»» End «««
Joann Adams - Wet Dreams
Posted - March 7, 2013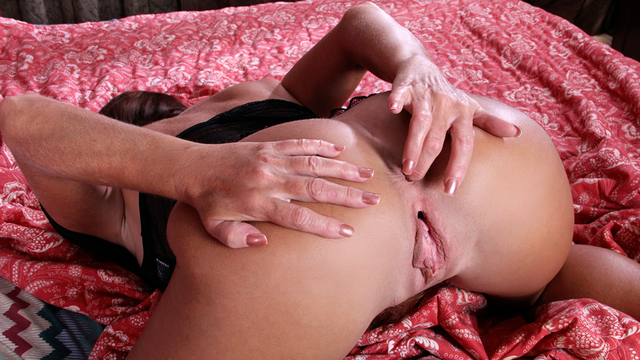 When Joann Adams's husband has to go out of town, this mature milf can find it difficult to sleep alone. Fortunately, a good finger fuck session can help this redheaded beauty calm down enough to doze off. Her pajamas give her easy access to her large enhanced breasts with their sensitive hard nipples, but what really interests this sex starved woman is her sinking fingers into her landing strip pussy and pumping herself to orgasm.
»»» End «««
Lily - Cooking Gets Her Excited
Posted - March 5, 2013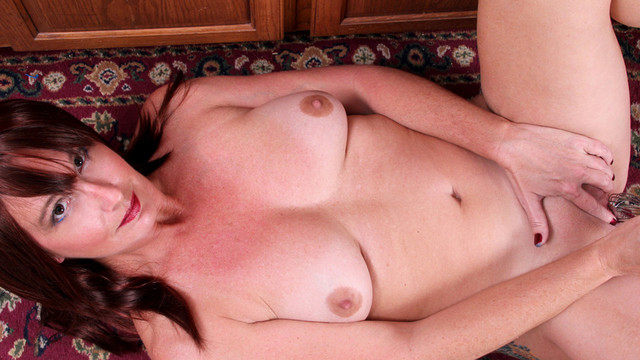 Lily is a sizzling redhead who loves to be daring in bed. Wearing only an apron and high heels, this hot milf makes a pretense at cooking herself dinner, but her mind is really on using the kitchen implements for her sexual pleasure! She explores the way various tools feel pressed against her medium boobs and her tender ass before stripping out of her apron and seducing her horny twat with a metal whisk.
»»» End «««
Scarlet Rose - Naughty Naughty Lady
Posted - March 4, 2013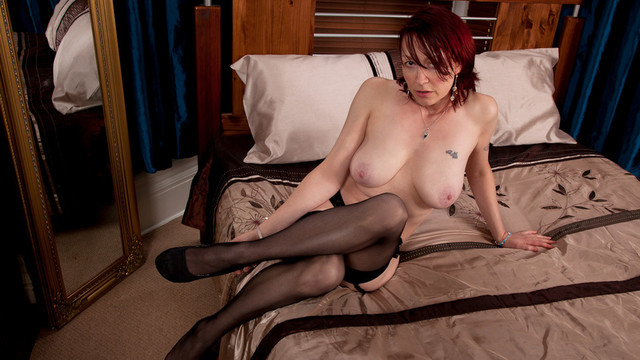 UK barmaid Scarlet Rose is addicted to sex, and this mature milf isn't afraid to let her wild side out whenever the mood takes her. As Scarlet strips out of her dress and then removes her bra to let her big natural tits hang free, she knows that she is only moments away from sliding a finger down her creamy wet slit and then masturbating her sensitive clitoris as she gasps and moans in pleasure.
»»» End «««
Elise Summers - Couch Leg Spread
Posted - March 2, 2013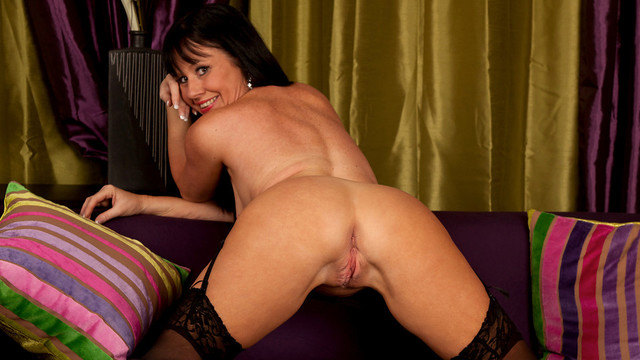 With her long black hair and her sexy chic outfits, Elise Summers is a woman who knows her own sex appeal and isn't afraid to use that to get what she wants-a good time! Slipping out of her shirt, Elise reveals that she has used a corset to prop up her medium breasts to give herself amazing cleavage. She touches her hard big nipples as she frees her tits, and then continues to strip out of her clothes until her juicy shaved pussy is bare and ready for a good fuck.
»»» End «««