Jessie - Pink Surprise
Posted - June 30, 2020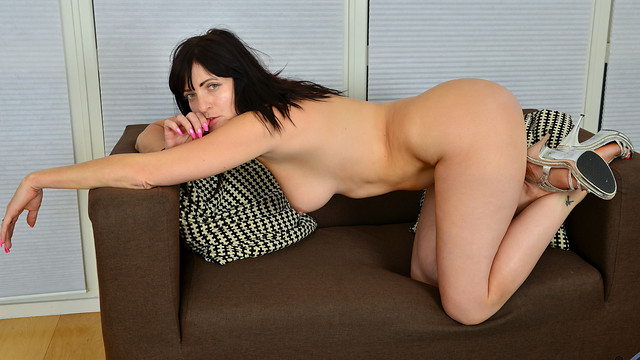 Just back from her day at the office, Jessie is looking fine in her blouse and pencil skirt. She can't hide the pink of her bra and panties. As even her lingerie comes off, the hot milf's hands are everywhere. She cups her tits, pinches her nipples, then spreads the lips of her creamy cunt.
»»» End «««
Jessie - Just Jessie
Posted - June 28, 2020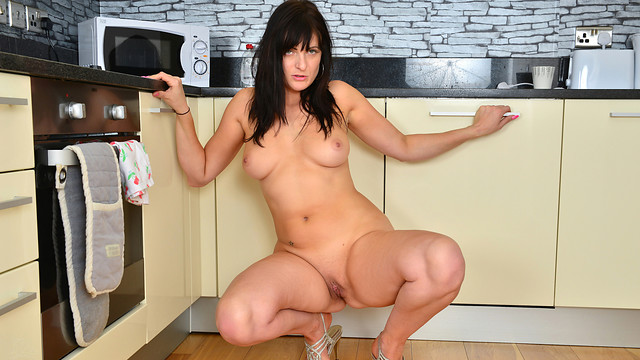 Look at the way that Jessie fills out her sundress. This busty UK milf loves to get naked, no matter where she is and what she's doing. She's a former roadie who's gotten her kicks in the mosh pit and who is now determined to get herself off on camera with her magical hands.
»»» End «««
Jessie - Fire In Fishnets
Posted - June 26, 2020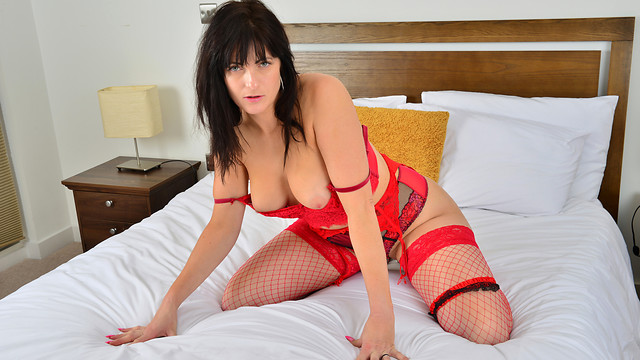 Fiery mommy Jessie is ready to go to bed with her latest conquest. Decked out in red lingerie and fishnet stockings, she's a stunning sight Enjoy the show as she takes you on a tour of her delectable body from her big boobies to her pretty pink pussy that's pulsing with excitement.
»»» End «««
Jessie - Feeling Sexy
Posted - June 24, 2020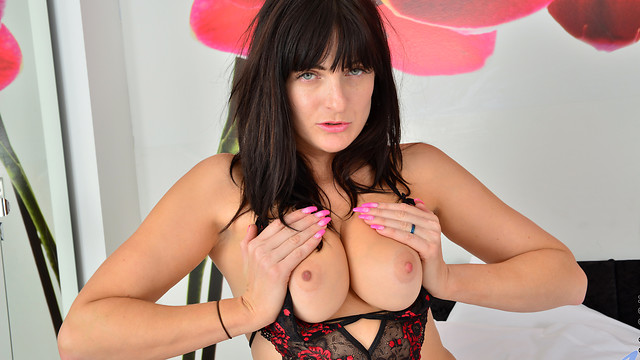 You won't believe how hot Jessie is in her lingerie and sheer robe. That sexy lingerie getup is an invitation to cum closer and satisfy this bigtit mom's every need. As she gets naked you'll see every inch of her lush body is silky smooth and soft to the touch of her talented fingers.
»»» End «««
Natasha Polynesia - Pleasing The Pussy
Posted - June 23, 2020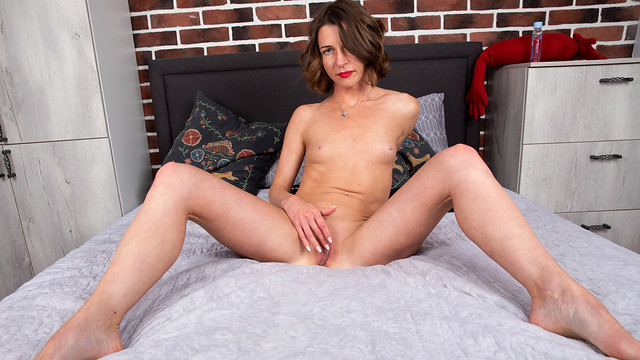 Back from a night on the town, milf Natasha Polynesia covers herself in oil as she peels off her evening gown. It's just the slightest bit of kink for this cock hungry mama as she slips out of her lingerie and then enjoys a slow seduction with her hands roaming her breasts and cream filled cunt.
»»» End «««
Natasha Polynesia - Petite Milf
Posted - June 21, 2020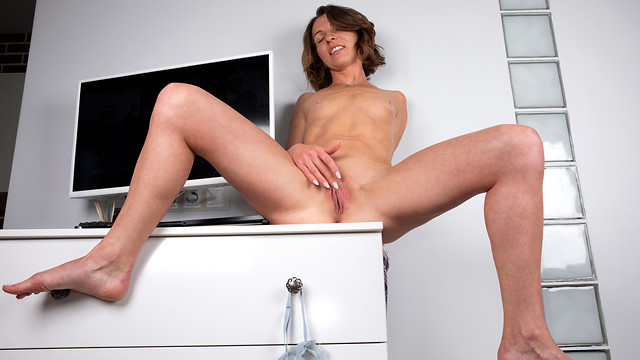 Petite mama Natasha Polynesia has curves in all the right places. Her butt is perfectly round and her titties are a nice handful. Let her show you her striptease as she lives out her fantasies by peeling her sheer panties off on camera and playing with her meaty bare pussy.
»»» End «««
Natasha Polynesia - Lovely In Lace
Posted - June 19, 2020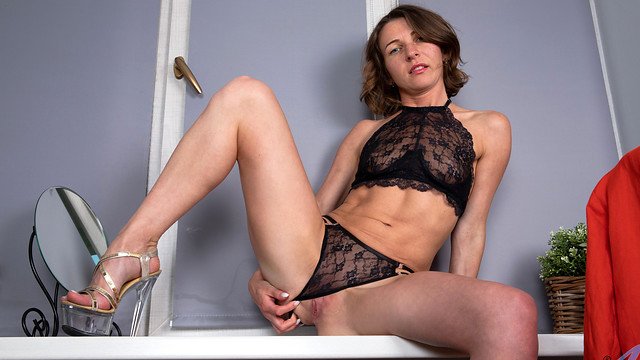 How would you like to see a Russian housewife like Natasha Polynesia peel off her working clothes and show how sexy she is underneath? She's truly stunning in her sheer lacy lingerie, but even hotter as she gets naked. This cock hungry mommy wants you to make her bare cunt cum!
»»» End «««
Natasha Polynesia - Fit Beauty
Posted - June 17, 2020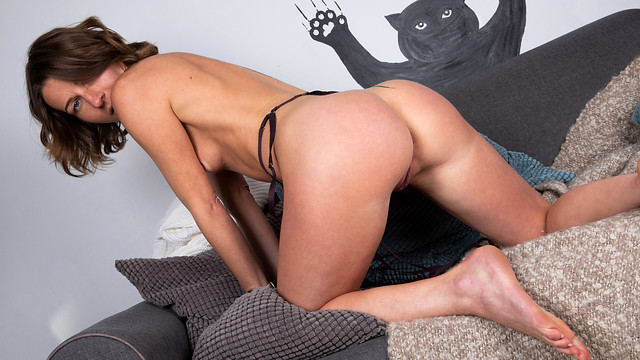 It's hard work, but Natasha Polynesia knows that it's important to keep her body fit. You'll appreciate her efforts as she peels off her clothes to show off her slim but still curvy figure. Watch carefully as her fingers blaze a path from her tits to her fuck hole to show you where she wants your touch.
»»» End «««
Daryna - Strappy_lingerie
Posted - June 16, 2020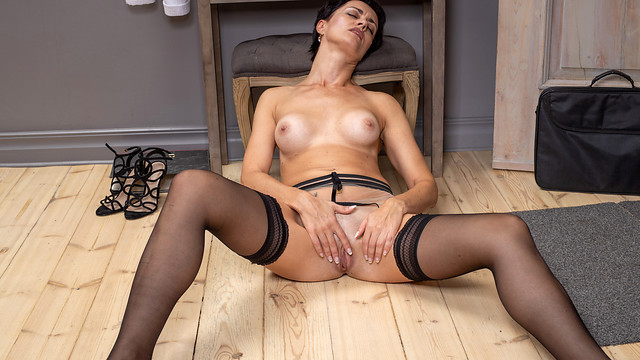 Check out the way lingerie and thigh high stockings hug the sweet curves that Daryna is so proud of. This busty mama won't take no for an answer when it comes to cumming. If you won't give it to her, she'll happily play her fingers from her big boobs to her greedy clit in search of a climax.
»»» End «««
Daryna - How Its Done
Posted - June 14, 2020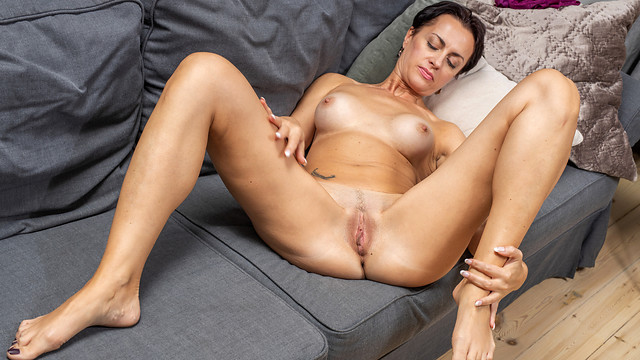 Mature women like Daryna know what they like and won't take no for an answer when it comes to their pleasure. This busty cougar is looking fine in her clubbing outfit, but when she comes home alone she has no problems using her own talented fingers to work herself to an orgasmic frenzy.
»»» End «««