Kirsten Klark - Milf Masturbating
Posted - November 29, 2017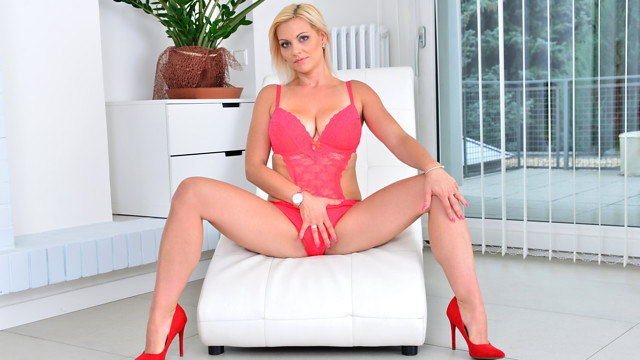 Bigtit milf Kirsten Klark will whet your appetite with a glimpse of her underwear beneath her evening gown miniskirt. As she shows off her huge boobs with their tan lines and hard nipples, her bald fuck hole gets nice and wet as the urge to masturbate to climax overcomes her.
»»» End «««
Kirsten Klark - Hot Mom
Posted - November 28, 2017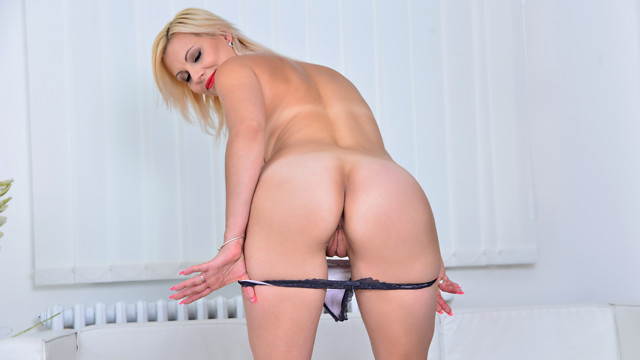 You won't want to look away from Kirsten Klark, a stunning mom who wears tight dresses, high heels, and short skirts. This 30 year old Czech babe has huge breasts you'll want to squeeze and an ass that won't quit. Watch as she fingers her cream filled bald pussy to climax!
»»» End «««
Kirsten Klark - Busty Babe
Posted - November 25, 2017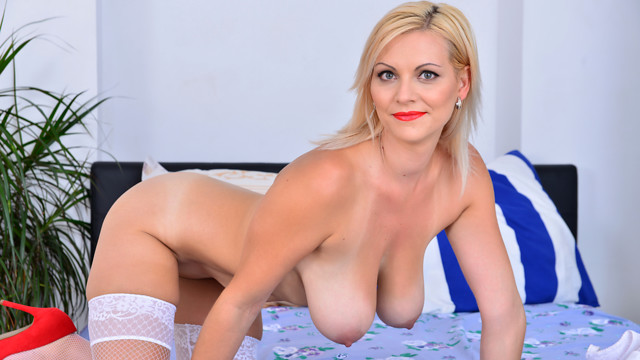 Sweet and sexy in her sundress, Kirsten Klark shows off her big tits and long legs. Peeling off her bra and thong, she jiggles her hanging titties and spreads her ass cheeks. Then she turns over and slides her hand between her thighs to spread her sweet pussy cream everywhere.
»»» End «««
Kirsten Klark - Blonde Beauty
Posted - November 24, 2017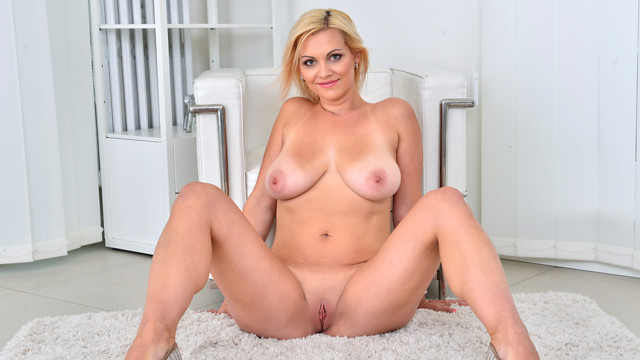 A simple dress accentuates every one of Kirsten Klark's stunning curves. Her bra and panties pull away to reveal tan lined boobs and a bald pussy that is scrumptious and cream filled. Watch her hands wander her buxom body as this horny Czech housewife brings herself to the brink of cumming.
»»» End «««
Kirsten Klark - Hardcore
Posted - November 21, 2017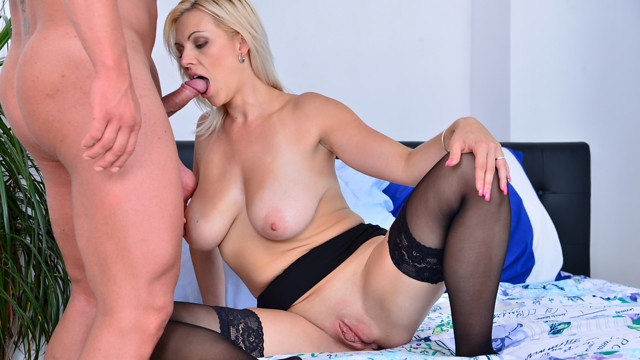 Kirsten Klark has scored a man for the evening, and after giving him a blowjob to make sure he's nice and hard she spreads her stocking-covered legs for a bald pussy feast! Watch this horny mom ride her way to orgasm with her big boobs swinging! You won't want to miss her big finish!
»»» End «««
Nicole Vice - Sexy Blonde
Posted - November 20, 2017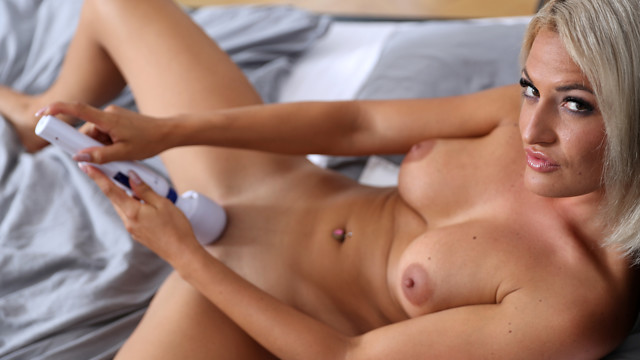 Looking hot as hell in sexy lingerie, Nicole Vice is a dream come true. This Czech milf is stacked and toned, with nipples she loves to pinch and a bald pussy that creams for a lover's touch. Watch her pull out a magic wand vibrator and work her clit to an orgasmic frenzy!
»»» End «««
Nicole Vice - Red Hot Milf
Posted - November 19, 2017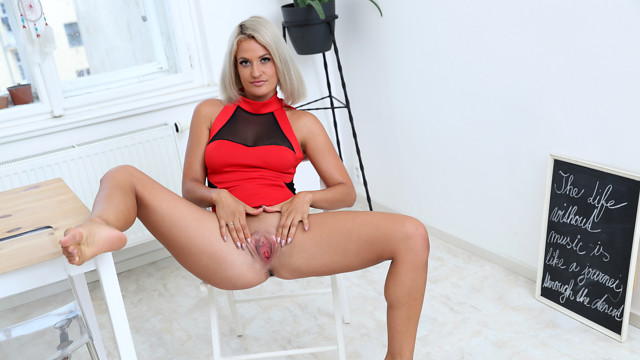 Buxom blonde milf Nicole Vice knows she's got an amazing body and she flaunts it shamelessly. After squeezing her ass, she unsnaps her teddy and shows off her glistening bald clit. This hot housewife is bored and eager to masturbate so she can pass the time playing with her lusty fuck hole.
»»» End «««
Nicole Vice - Naughty Dress Up
Posted - November 16, 2017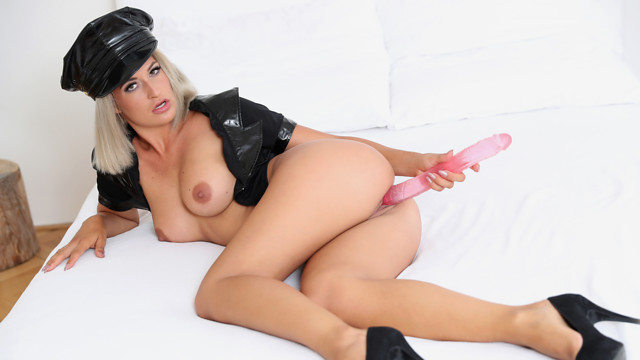 Bigtit mom Nicole Vice plays dress up as a sexy officer who will punish you with her dildo. She uses the toy to tantalize her hard nipples and big areolas, then peels off her panties and spreads her thighs. Her cum hungry cunt is creamy with juices and ready to be fucked.
»»» End «««
Nicole Vice - Dildo Play
Posted - November 15, 2017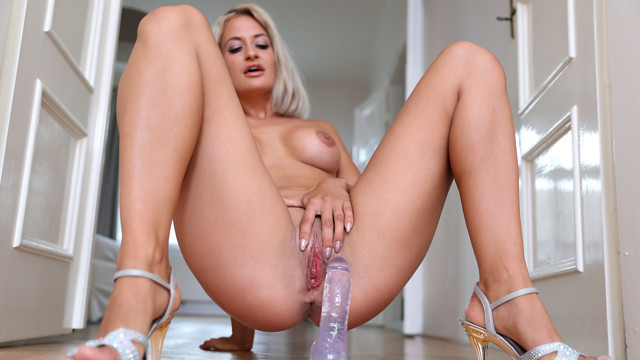 A dildo is Nicole Vice's favorite toy, as this stunning mom will show you. She demonstrates the toy's stick on feature, then jiggles her big boobs as she peels off her miniskirt dress. Down to her high heels, she puts the dildo to work sliding it deep into her cock craving twat until she cums.
»»» End «««
Roxana Hanova - Temptress
Posted - November 14, 2017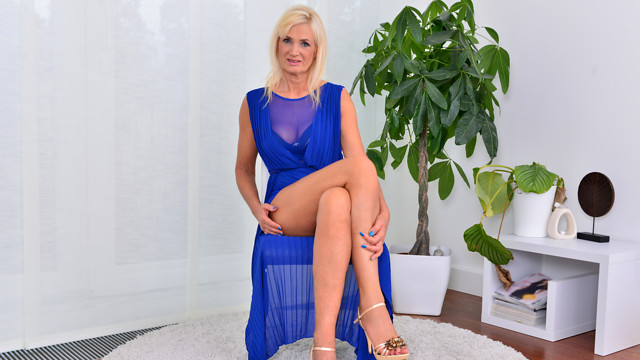 Looking hot in an evening gown, Roxana Hanova is the kind of granny you'll want to take home and bang. This horny cougar loves to flaunt her huge all naturals and diamond hard nipples, along with her bald fuck hole. Watch her seduce herself into one hell of a good time!
»»» End «««