Dee Williams - After The Party
Posted - December 11, 2019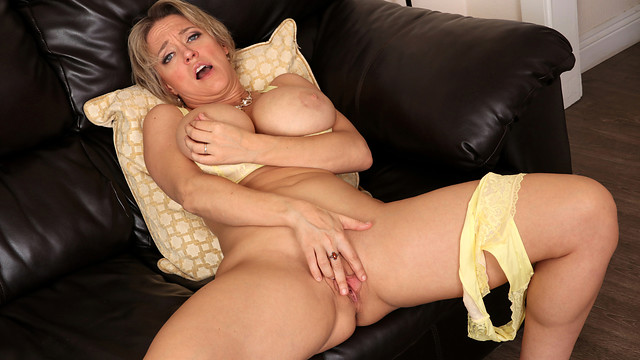 We love Dee Williams and her incredible mature body! This horny cougar is on the prowl as she shows off the way her panties ride into her slim ass. Between the heft of her incredible breasts and the slimness of her body, this lust ridden milf is ready to impress and seduce at the same time.
»»» End «««
Charlie Forde - Naughty Afternoon
Posted - December 10, 2019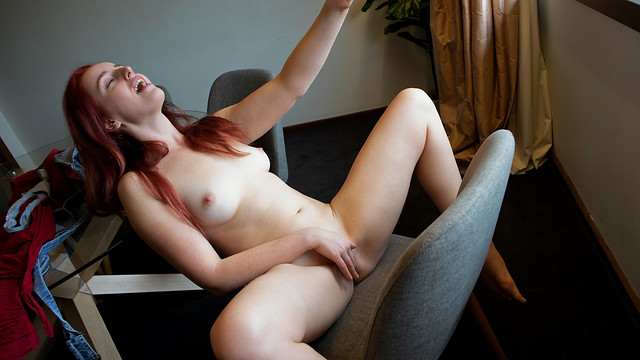 Afternoon delight is the name of the game for Charlie Forde, a lusty redhead who takes absolute joy in making herself cum. As she peels off her shirt and overalls, the Australian housewife snaps sexy selfies that are meant to entice a playmate into bed to help her satisfy her cum hungry needs.
»»» End «««
Charlie Forde - Ginger Snatch
Posted - December 8, 2019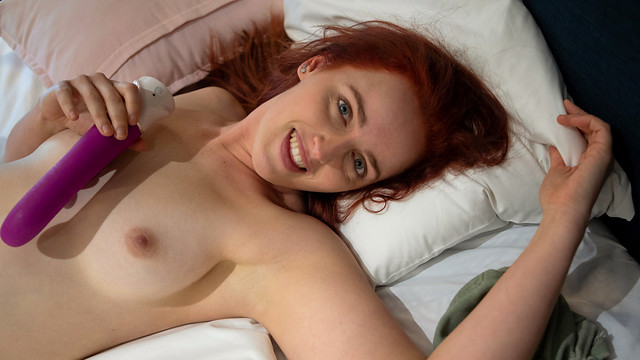 Lovely ginger Charlie Forde is a girl who enjoys her toys, if you know what I mean. She takes her vibrator everywhere she goes just in case she has a chance to strip down to her bare skin and play the toy over her puffy nipple titties before shoving it all the way inside her cock hungry fuck hole.
»»» End «««
Charlie Forde - Dirty Thirty
Posted - December 6, 2019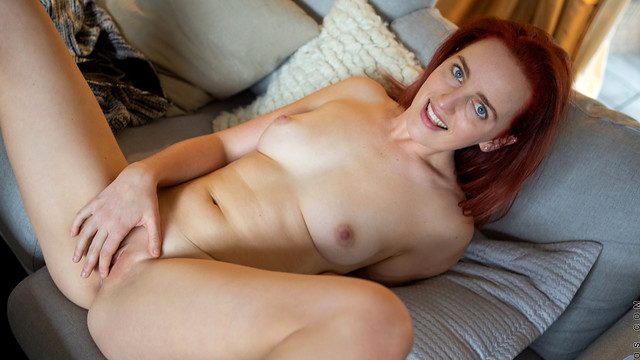 At 30 and loving it, Charlie Forde is a dirty talker who loves to cum. She's happy enough flying solo, with only her magic fingers to keep her company. Once she's nude, she works her hands on her tender nips before sliding them lower to finger bang her cum hungry bald pussy.
»»» End «««
Charlie Forde - Crimson Beauty
Posted - December 4, 2019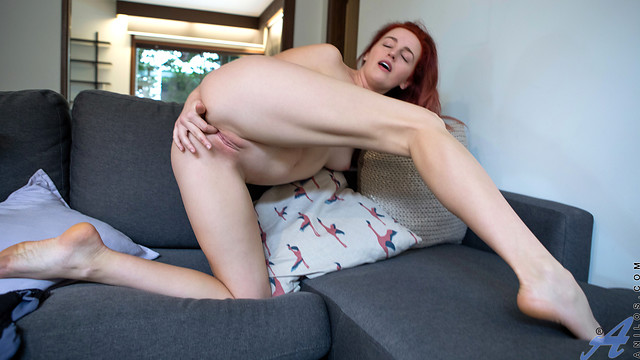 Charlie Forde is the kind of mom you're just going to love. This vivacious Australian redhead spends her evenings clubbing and her days getting herself off if she comes home alone. Peeling off her clothes, she slips one hand down to slide her fingers all the way into her greedy bald snatch.
»»» End «««
Tammy Jean - Tits And Toys
Posted - December 3, 2019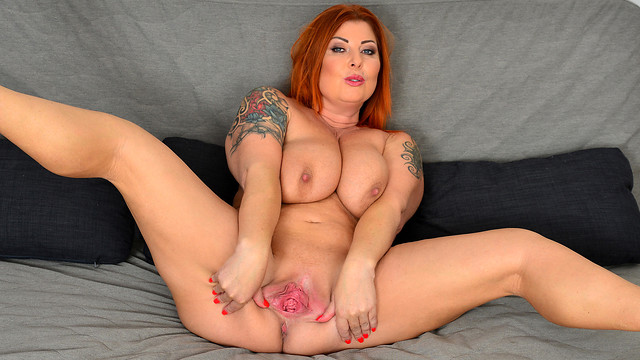 Watch the way thick milf Tammy Jean flaunts those titties in her clothes. She'll show them off for you, popping her boobs out of her bra so she can let them sway free. Turning around, she peels her thong down for a peek at that ass before she grabs a dildo and shoves it deep inside.
»»» End «««
Tammy Jean - Teasing With Tammy
Posted - December 1, 2019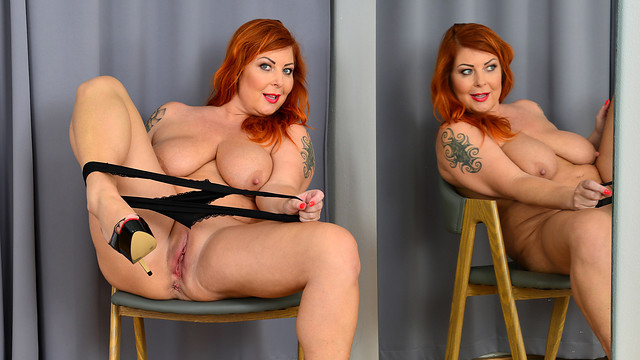 Hot redheaded housewife Tammy Jean looks fine in a dress that shows off her busty curves, especially her big boobs and ass. She's even better once she has peeled her bra and panties off, revealing a thick mature body that is locked and loaded for a good time if the cream in her twat is any sign.
»»» End «««
Tammy Jean - Cumming In The Kitchen
Posted - November 29, 2019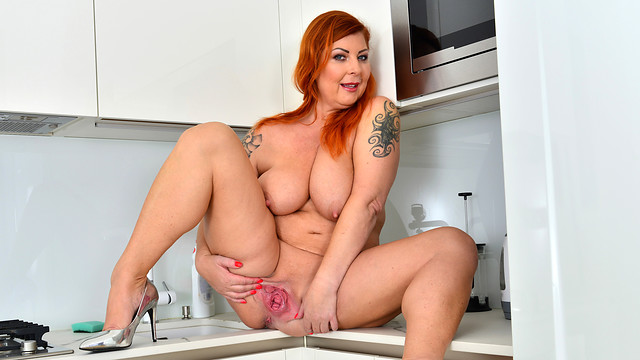 Tammy Jean is a horny redhead with huge breasts that are always ready to be popped out and played with. Her hands love to heft those fleshy fun bags, but her real goal is cumming. Hopping onto the kitchen counter, she spreads her thighs and goes to work on her cream filled bare cunt.
»»» End «««
Beau Diamonds - What You Like
Posted - November 28, 2019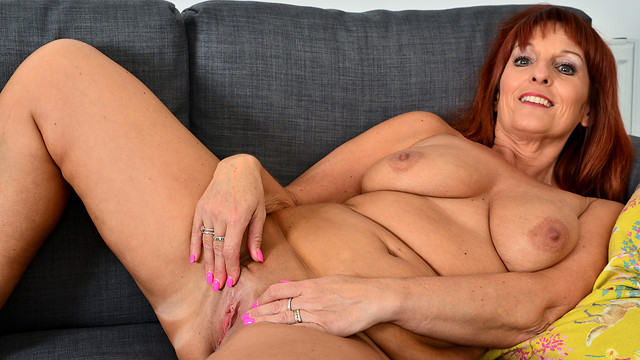 You're sure to like what you see when you lay eyes on short and curvy mom Beau Diamonds. A redhead and a milf, she loves knowing people fantasize about her. It's a hot thought that makes her easy to peel off her bra and masturbate her bald pussy until she's moaning.
»»» End «««
Tammy Jean - Busty Bomshell
Posted - November 27, 2019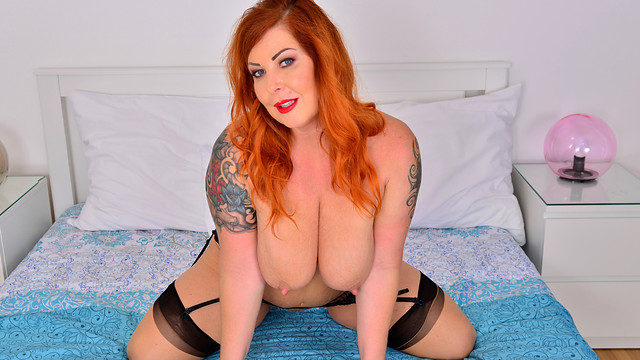 Voluptuous housewife Tammy Jean is breaking free from her controlling hubby and flaunting that incredible thick body for your pleasure! She's got amazing tits she loves to play with, especially her small hard nips. Her pussy is slippery wet and freshly waxed, perfect for her fingers or a juicy hard cock.
»»» End «««