Sarah Kelly - Mature And Looking Good
Posted - August 23, 2014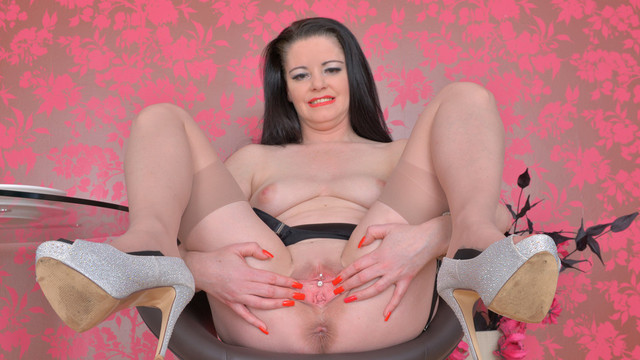 A long dress with a provocatively high slit skirt gives an alluring edge to UK mom Sarah Kelly. Soon the horny amateur can't stand to keep her clothes on anymore, so she relives herself of the dress and her sheer bra and panties and takes her time exploring the charms of her buxom body with her magical fingers.
»»» End «««
Victoria Ross - Lesson For Today
Posted - August 22, 2014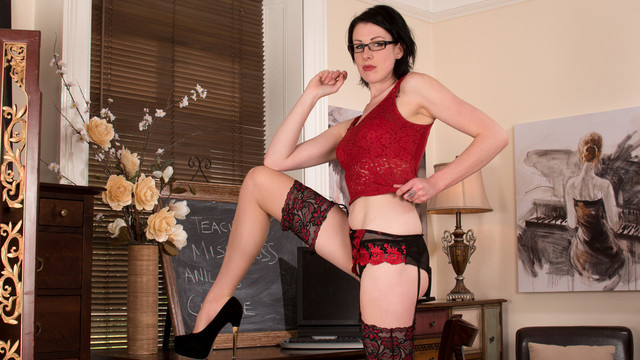 30 year old milf Victoria Ross is a teacher by trade, but that doesn't stop this sexy mama from exploring her sensual side. Enjoy this hot cougar as she slowly peels her bra away from her boobs and offers tantalizing glimpses at her hairy pussy that is creamy wet and ready for her pleasure!
»»» End «««
Tiffany Owens - Work Out Time
Posted - August 20, 2014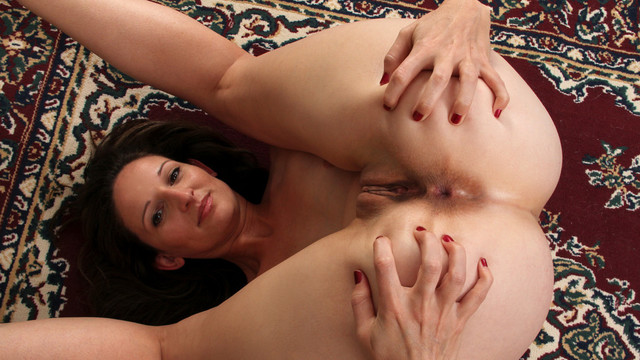 After working out to keep herself fit, American milf Tiffany Owens peels off her sports bra and thong to reveal all of her luscious pale skin. The horny hottie does some post-workout stretching, but soon her attention is consumed by the slide of her fingers down her juicy slit and her orgasmic pleasure as she fingers her creamy fuck hole.
»»» End «««
Victoria Ross - Fingering Herself
Posted - August 19, 2014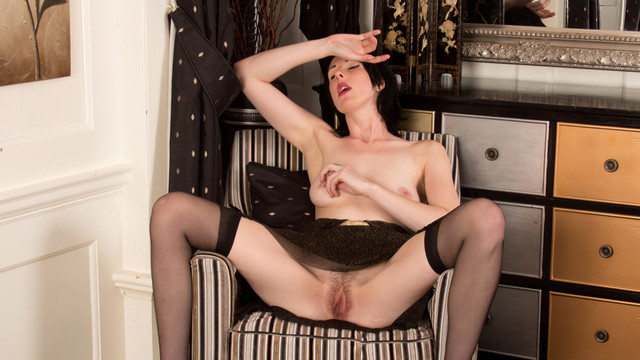 Wearing a sheer robe that gives perfect glimpses of her bra and thong, 30 year old Victoria Ross struts her stuff and teases the camera. The horny milf won't stop her slow striptease until she's pulled out her full swaying tits and her juicy hairy pussy for the world to see and appreciate!
»»» End «««
Sarah Kelly - Home Alone
Posted - August 17, 2014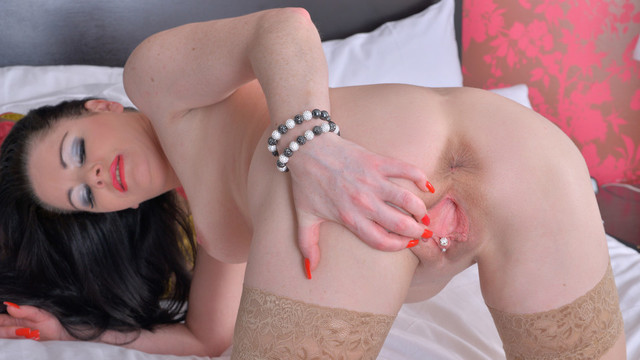 A bra and matching sheer panties are the only barrier between UK milf Sarah Kelly's wandering hands and her sensitive needy body. She loses the bra first, playing with her small hanging titties and diamond hard nipples. As her bald pussy grows creamy with desire and excitement, she peels off her panties next and prepares to answer the call of her juicy twat.
»»» End «««
Sarah Kelly - Feeling On Herself
Posted - August 15, 2014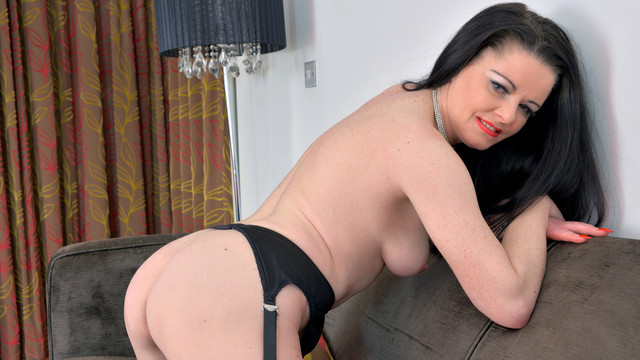 A sexy blue dress with a short skirt highlights all of Sarah Kelly's lush curves and puts this hot milf in the mood for a big climax. She can hardly wait to peel off her dress to reveal her small titties and bald pussy, and her creamy thighs shiver with delight as she slides her hand over her cum hungry snatch to enjoy those first few caresses.
»»» End «««
Sarah Kelly - Hardcore
Posted - August 12, 2014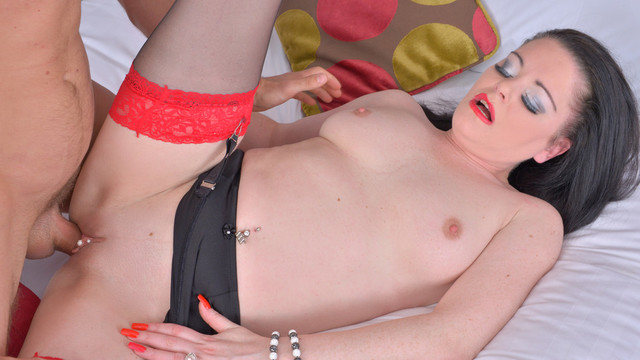 41 year old UK babe is horny as hell for her booty call. She makes sure to let her lover know how much she wants him with a lip-smacking blowjob, and then moans her pleasure when he goes down on her bald creamy twat and slides two fingers into her fuck hole. From there there's no stopping these two fuck bunnies as they chase climax after climax, only slowing down once Sarah's lover has shot his load all over her tits and face.
»»» End «««
Tiffany Owens - Playtime
Posted - August 11, 2014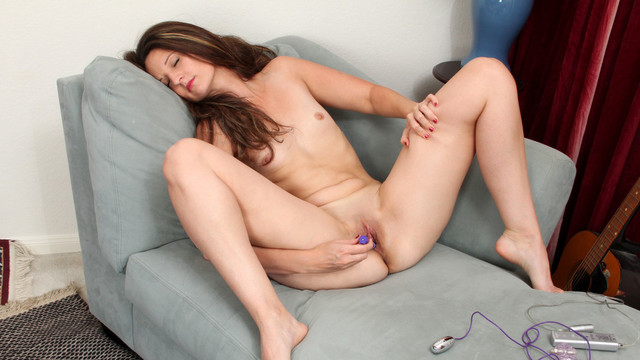 33 year old Texan Tiffany Owens isn't afraid to hike up her skirt to show off her long legs and thong before diving into her bag of sex toys. After selecting a few to try out, the horny milf gets naked and then takes her time seducing her horny bald twat with all kinds of different vibrators and dildos.
»»» End «««
Rita - Sexy Lady
Posted - August 10, 2014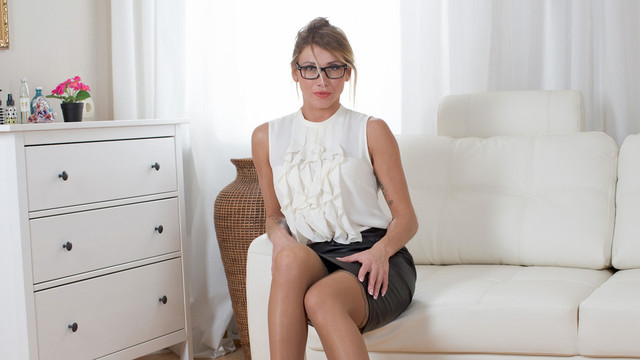 Although she often dresses in prim outfits, 30 year old Rita has the heart of a sex kitten. This horny mom is always waiting for the perfect time to peel off her clothes and slip out of her bra so she can fondle her tender big tits and then warm up her juicy snatch for an orgasmic good time.
»»» End «««
Tiffany Owens - Hot Mama
Posted - August 8, 2014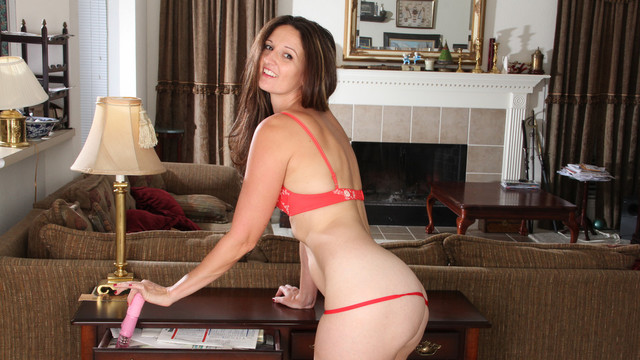 American mom Tiffany Owens enjoys dressing up in various flirty outfits to admire her tight fit body, but at the end of her dress up session the 33 year old milf can't keep her hands off herself. She peels off her bra and g-string, then goes to town working her bald fuck hole with her magic fingers and a rabbit vibrator.
»»» End «««